Movies.. Instead of having cable.. we do Netflix.. (Gotta love netflix) and buy DVDs at thrift stores, yard sales, pawn shops, kmart and wal mart for way cheap.This way i know what we are watching..
this has become a favorite.. A must see..its about...
A losing coach with an underdog football team faces their giants of fear and failure on and off the field to surprising results... All for God.. There is nothing that God Can Not Do.
I suggest everyone see this...
When a tragedy strikes close to home, four police officers struggle with their faith and their roles as husbands and fathers; together they make a decision that will change all of their lives.
This is a must see for every couple.. My husband and i Love this movie.....
In an attempt to save his marriage, A firefighter uses a 40-day experiment known as "The Love Dare".
The Help...
An aspiring author during the civil rights movement of the 1960s decides to write a book detailing the African-American maids' point of view on the white families for which they work, and the hardships they go through on a daily basis.
This is cute...
When her father accidentally breaks a valuable vase belonging to reclusive millionaire Eric (Matthew Davis), Belle (Stephanie Wood) agrees to work for Eric until her father's debt is paid off. Slowly, Belle learns to look past Eric's unkind exterior to find the real human being within. An unlikely love blossoms, bringing Eric closer to facing a dark secret from his past in this Christian-themed adaptation of the "Beauty and the Beast" fairy tale.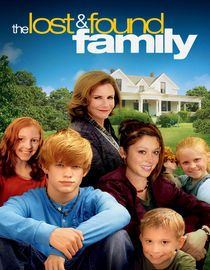 In this inspirational family drama, the luxurious lifestyle Ester Hobbes leads is shattered by the death of her husband. Left with nothing but a house rented to a foster family, Ester soon gains growing faith and a deeper purpose in life.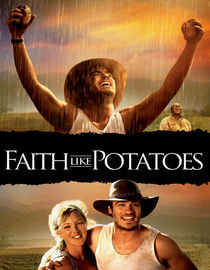 This is an amazing movie..
Based on a true story, this inspiring drama centers on white farmer Angus Buchan, who -- weary of the conflict in Zambia -- moves his family to South Africa, where they try to transform a bare plot of land into a working farm.
This sequel to the 2005 blockbuster follows Fantastic Four superheroes Reed (Ioan Gruffudd), Sue (Jessica Alba), Johnny (Chris Evans) and Ben (Michael Chiklis) as they battle the enigmatic Silver Surfer (Doug Jones), a villain who travels the earth preparing it for total destruction. Director Tim Story's comic book adventure introduces viewers to the space-faring explorer, created in 1966 by legendary Marvel writers Stan Lee and Jack Kirby.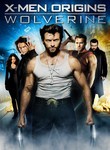 This action-packed prequel to the popular X-Men films explores Marvel Comics character Wolverine's (Hugh Jackman) past and the events that influenced the mutant before the Weapon X program bonded his skeleton with the powerfully strong metal alloy adamantium. After the death of his girlfriend, Wolverine seeks vengeance against supervillain Victor Creed (Liev Schreiber). Ryan Reynolds, Danny Huston and Lynn Collins co-star.
Professor Charles Xavier (Patrick Stewart) and his team of genetically gifted superheroes face a rising tide of anti-mutant sentiment led by Col. William Stryker (Brian Cox) in this sequel to the Marvel Comics-based blockbuster X-Men. Storm (Halle Berry), Wolverine (Hugh Jackman) and Jean Grey (Famke Janssen) must join their usual nemeses Magneto (Ian McKellen) and Mystique (Rebecca Romijn) to unhinge Stryker's scheme to exterminate all mutants.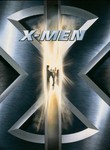 Amid increasing fear and bigotry, Professor Charles Xavier (Patrick Stewart) provides a safe haven for powerful outcasts like Wolverine (Hugh Jackman), Rogue (Anna Paquin) and Storm (Halle Berry), who are genetically gifted mutants -- and the world's newest, most persecuted minority group. In an explosive battle for freedom and honor, the X-Men take on Magneto (Ian McKellen) and his band of evil mutants, who relish the public's paranoia.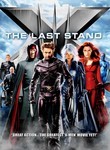 When scientists develop a miracle drug to treat unwanted mutations, Professor Charles Xavier (Patrick Stewart) and his heroic band of X-Men must battle a group of mutants known as the Brotherhood, led by Xavier's former ally (Ian McKellen). Hugh Jackman, Halle Berry, Famke Janssen, Anna Paquin, Rebecca Romijn and James Marsden reprise their roles from the first two films, with the addition of new recruits Kelsey Grammer and Ben Foster.
In this family drama from director Joseph Kell, 11-year-old best friends Lizzie, Jess, Vanessa and Peri share an eventful summer before they head to middle school in the fall. As the girls lean on each other through crises -- including a newfound interest in boys and Jess's parents' divorce -- they help each other begin the journey out of childhood.
Heres another real good movie...
G.G. Sparrow faces off with her choir's newly appointed director, Vi Rose Hill, over the group's direction as they head into a national competition.
A must own.. We have this and my kids and i cry everytime we watch it.. About once or twice a year..
A film detailing the final hours and crucifixion of Jesus Christ.